#95004 – 4 oz Spray – $5.95
#5008 – 8 oz Spray – $9.95
#95024 – 2 Pack – 4oz Spray – $9.95
#95064 – 6 Pack – 4oz Spray – $26.95
#95124 – 12 Pack – 4oz Spray – $44.95
Premium Grade PTFE and HEXAGONAL BORON NITRIDE Colloidally Suspended in a Soybean Oil Methyl Ester
Environmentally Safe
Penetrating Solvent
Water Washable
Non-Flammable
Cleans – Lubricates – Protects
Directions: SHAKE WELL – Spray RyDol on surface or part. Allow a few seconds to penetrate.  Works parts and reapply until free.
The RyDol Aerosol or A3 Pump Spray can also be used as a case lubricant for resizing.
Lay brass out and apply a light spray. Reposition and apply another light coat of spray.
Your brass is now ready to resize.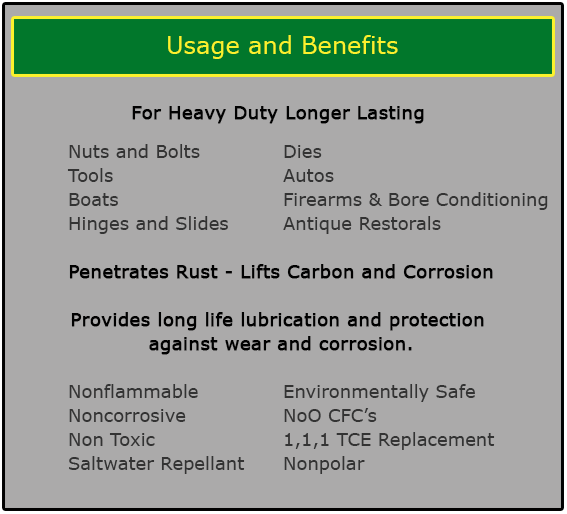 PO Box 6557
Maryville, TN 37802-6557