ROBERT L TUGGLE
BETHANY, MISSOURI
WHITETAIL HUNTER
RyDol is my number ONE, do it all cleaning and protection product.  I am always confident that my rifles will be in good condition whether they are stored for the season or I am in the stand waiting for the Big One to step out.  I use RyDol on all my guns and have always been very pleased with this product.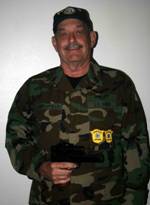 MASTER CHIEF PETTY OFFICER,
U S NAVY – GRADY HARTSFIELD,
PENSACOLA, FLORIDA
"I have been using RyDol for several years.  RyDol was recommended by a U.S. Navy shooting friend of mine.  I have been using RyDol ever since.  I use RyDol for bore conditioning, cleaning, lubing and protecting my pistols and revolvers that I use in competition and casual plinking.
RyDol is a superb product and I constantly recommend it to other shooters at the ranges I attend."
//Seaborn G. Hartsfield//
Master Chief Petty Officer United States Navy (Retired)
Distinguished Marksman (Service Rifle) 1986 and
Distinguished Pistol Shot (Service Pistol) 1986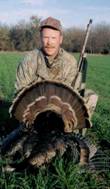 JERRY DOUTHIT,
BERTHOUD, COLORADO
BIG GAME HUNTER
I do all of my hunting in Colorado and Wyoming, and even though the environment in both states is dry…very dry….you still need to protect your firearms.  I use RyDol to wipe my firearms down before and after hunting to not only lubricate but also protect the finish of my firearms.  Wonderful stuff and does not have a petroleum smell.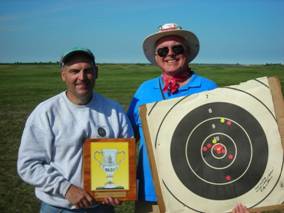 JOE SOPKO,
MACUNGIE, PA.
NATIONAL LONG RANGE RIFLE COMPETITOR
Has won several 1000 Yard National Trophies using an M1 or M14 Service Rifle.
"I have to say that RYDOL works.  It doesn't replace a good shooter, but over the years, every time I've had the top scores and my best groups, I was also using RyDol."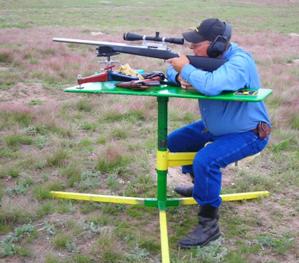 RICHARD JACKSON
FLEMING, COLORADO
PRAIRIE DOG HUNTER & FISHERMAN
I would use RyDol over any gun lube I have ever used on my guns and on my fishing reels because of the environment friendly ingredients in it, and I won't put just any lube on my guns or on my fishing reels.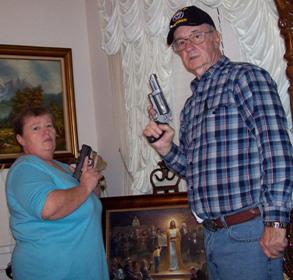 PETE & PATTIE MOORE
CHARLOTTE, NORTH CAROLINA
HOME PROTECTION AND RIGHT TO CARRY
My wife and I strongly support the God given right of a person to defend themselves from serious and grave threats of bodily harm in accordance with the law.  Thus, we maintain several Home and Self-Defense weapons. One of which is a Taurus revolver, "The Judge" shown.  The Judge, .45/410, can dispense timely, equal and lawful justice from the chambers or while practicing from the bench.  To ensure The Judge stays in excellent condition and performs reliably, smoothly and quickly, RyDol Gun Cleaner and Lubricant products are always used on our guns, including the SigSauer P250 Sub-Compact .40 caliber held by my wife.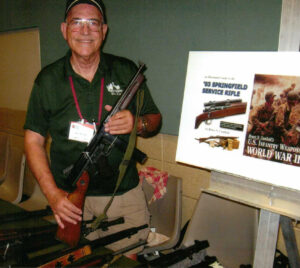 LIEUTENTANT COMMANDER – U S NAVY
KEN NICHOLS
SHREVEPORT, LOUISIANA
FIREARMS COLLECTOR, RANGE OFFICER,
COMPETITIVE RIFLE AND PISTOL SHOOTER
I have been using RyDol for the last 10 years. It is an outstanding bore cleaner, lubricant and preservative which I use exclusively on ALL of my firearms including the Service Rifles and Pistols used in the training of Naval Reservists at the Naval & Marine Corps Training Center, Shreveport. I highly recommend this product.
//Ken Nichols//
Lieutenant Commmander, United States Navy (Retired)
Distinguished Marksman (Service Rifle)
1986 and Distinguished Pistol Shot (Service Pistol) 1980.